Stacie M. Waldman from Scarsdale10583.com wrote a piece on our Distinguished Alumni Awards ceremony.
The 2013 Scarsdale High School Distinguished Alumni Awards ceremony on Saturday November 16 began with a warm introduction by Alejandro Garcia-Amaya and Julian Stein, board members of the Scarsdale Alumni Association. Kenneth Bonamo, Principal of Scarsdale High School (SHS) followed with a brief welcoming of the distinguished alumni, telling them that the message they send to students is, "Greatness is within your reach." Several alumni spent time on Friday, November 15th speaking with students in their classrooms. Nine alumni in all were honored; here are their inspirational stories: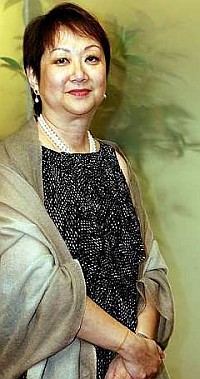 The first person to be honored was Judy Cheng-Hopkins ('70), a past honoree who was unable to make it to the previous ceremony. Cheng-Hopkins came to the U.S. as a Malaysian exchange student with the American Field Service in 1969. Her host family was socially and politically progressive, which helped shape her experience in America. After high school, she enrolled in college in the U.S. and then earned her Master's Degree in in Economic Development from Columbia University. After graduating, Cheng-Hopkins secured a position at the United Nations Development Program and worked in Sub-Saharan Africa for many years. In 1997, she became a Director at the World Food Program. In 2006, she was appointed as the Assistant High Commissioner for Operations, one of the highest positions within the UN. In this impressive role, she is in charge of helping high-conflict, war-torn countries and regions determine a plan for sustaining peace once a commitment to peace has been established. She believes that her experience at SHS made her what she is today, and her education taught her how to write and read well. "And 40 years later, I remember almost all of my teacher's names," she concluded.
To read the rest of the article please click here.
Do you like this post?